In order to ensure appropriate social distancing and have all recommended safety precautions related to Covid-19, please reserve a place for in-person worship at the church site.
Services held currently at 10:00 am at 500 Buck Lake Road, Cookeville due not need a reservation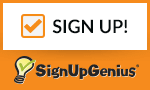 https://www.signupgenius.com/index.cfm?go=c.SignUpSearch&eid=00CACDDFFDC8FC61&cs=09C3BAAE8FB98B137B7B640F5BB59BCF&sortby=l.title

You may also reserve your spot by calling or emailing the church office.
If you make a reservation online, please do not hesitate to call or email the church office
and the Parish Administrator will be happy to confirm your reservation.
For more information, please click here to see the In-Person Service Requirements
A Note About Safety: St. Michael's takes your safety seriously. We have implemented protective measures in accordance with local and national public health guidelines to mitigate the risk posed by COVID-19. However, we cannot guarantee your safety. By worshiping in person you agree that you understand and assume the risk of exposure to COVID-19, and agree to release and hold St. Michael's harmless from any claim associated with exposure to the virus. In order for us to better care for our community, we ask that you follow all posted guidelines and verbal instructions while in the building or on church grounds. Thank you for your cooperation.